In this new section, you can expect to find a variety of useful downloads on relevant topics of interest. Quite a few years ago, after many computer simulations and other exhaustive tests, we reached an innovative solution that flew in the face of conventional wisdom on audio cable geometry. Learn why Analysis Plus cables perform and sound better.
Analysis Plus White Paper
8 PAGE PDF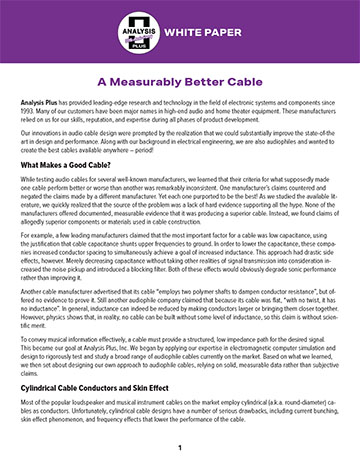 DOWNLOAD NOW
The Hollow Oval Solution
1 PAGE PDF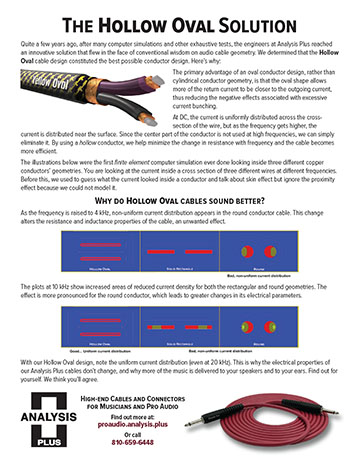 DOWNLOAD NOW
Let us know how we can help you further!